iteration#
Imagine that you wanted to fill the sketch window with circles.
Of course, to draw nine of these circles, you could simply manually write nine ellipse() functions, one after the other, telling the computer exactly where to place each one. However, if you wanted to draw eighty-one circles instead, this task becomes tedious and unproductive to perform manually. Using control flow, iteration, and loops, we can give py5 exactly the instructions and rules that it needs to place each circle for us, with a minimal amount of work on our end. In fact, it's easy enough to create more dynamic code that can be adapted to many different use cases - something that we can modify to account for any number of circles, or different sizes of circles, and let py5 do the hard stuff all by itself.
If you were trying to tile a floor, it would make sense to start at one corner, placing a single tile. Then, you could move along the wall towards another corner, placing tiles as you go, until you reach the opposite wall. At that point, you would move along a row and place tiles on your way back. In this scenario, the placing of an individual tile is referred to as one iteration of the process. In many iterative processes, the result of a previous iteration defines the starting point of another – in this case, the position of each tile is advanced by the one laid before it.
Many iterative processes like this are a tedious task to the human mind, and boredom or inattention can lead to them being done imperfectly. Of course, these are exactly the sorts of tasks computers excel at.
As a fun aside, the term computer didn't refer to a machine when it was first used. Actually, a computer was the human being (usually a woman) who sat down and performed huge amounts of calculations by hand. Here's a photo of the High Speed Flight Station computer room (from 1949) at the National Advisory Committee for Aeronautics:
Human computers in the NACA High Speed Flight Station "Computer Room", Dryden Flight Research Center Facilities. Public domain, via Wikimedia Commons
These human computers would usually spend their time calculating and putting together mathematical tables called logarithm tables. These are a lot like the multiplication tables many people memorize in school - they were your cheat sheet for looking up common calculations you may have been making frequently in your work.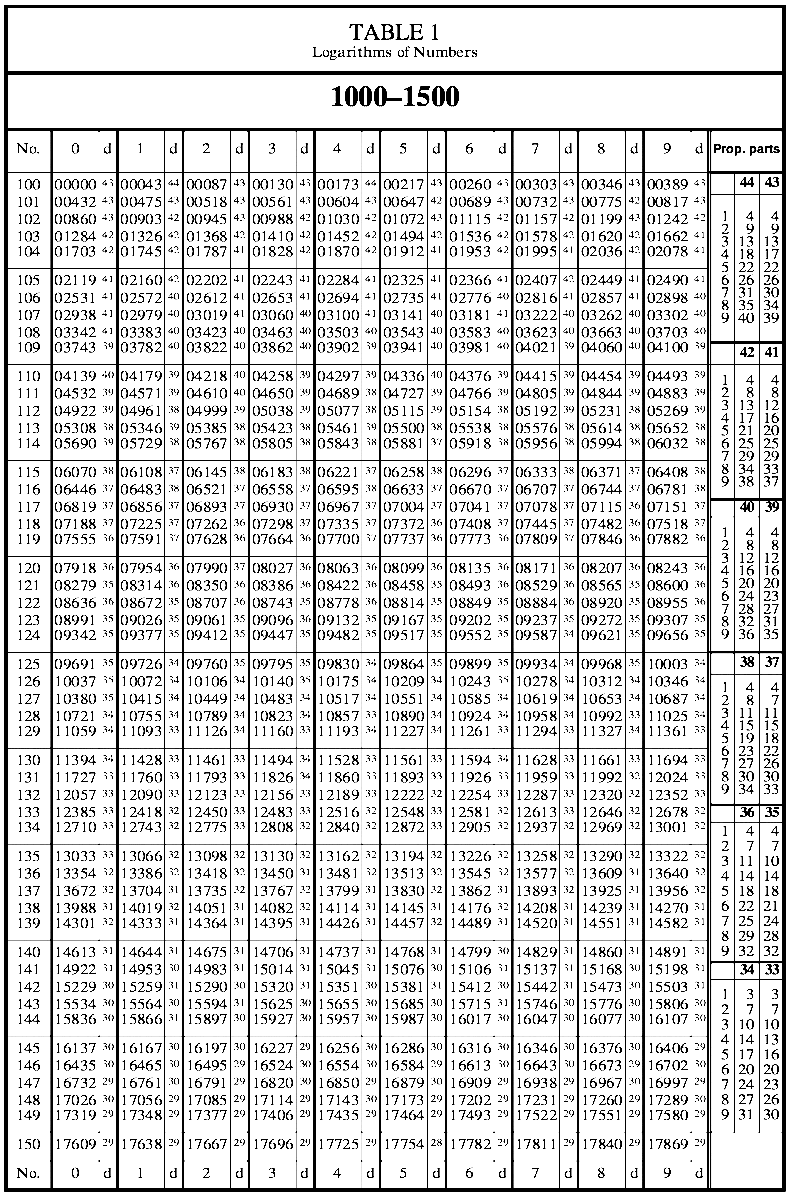 A logarithms table from American Practical Navigator. Nathaniel Bowditch, originally; National Imagery and Mapping Agency, U.S. Government. Public domain, via Wikimedia Commons
Computing more efficiently (and without necessarily requiring the aid of humans) has been a problem itching to be solved for quite a long time. The very first iteration of the modern computer, the Difference Machine, was prototyped in the 1820s by Charles Babbage to automate the work of human computers. We've come a long way since then, and now many iteration tasks can be performed mechanically - including in Python. Let's begin exploring how we can automate tasks in py5.
size

(

500

,

500

)




background

(

'#004477'

)




no_fill

()




stroke

(

'#FFFFFF'

)




stroke_weight

(

3

)





# concentric circles




ellipse

(

width

/

2

,

height

/

2

,

 

30

,

30

)




ellipse

(

width

/

2

,

height

/

2

,

 

60

,

60

)




ellipse

(

width

/

2

,

height

/

2

,

 

90

,

90

) As you can imagine, we're thinking of filling the screen with these concentric circles here. Of course, you could simply do this all by hand, drawing an ellipse() each time with an expanding width and height. This would be pretty inefficient, so let's go over some ways we can get py5 to do it for us.